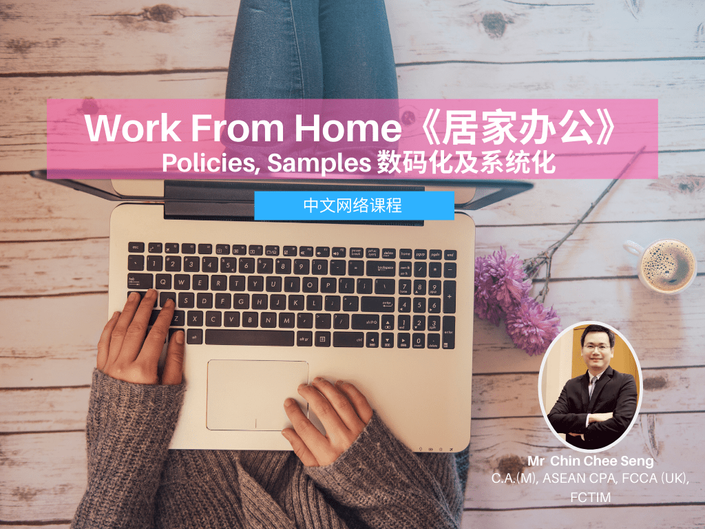 (中文) Work From Home《居家办公》: Policies, Samples 数码化及系统化 by Chin Chee Seng (CCS & Co)
Duration : 6 hours 36 minutes
Watch Promo
(中文) 20201114 更新版 - Work From Home《居家办公》: Policies, Samples 数码化及系统化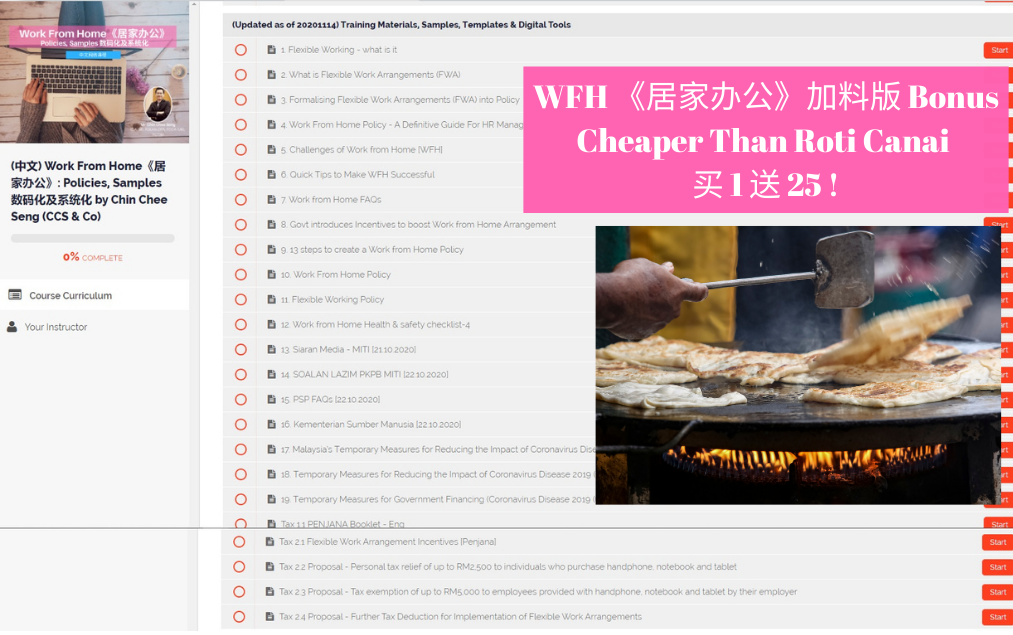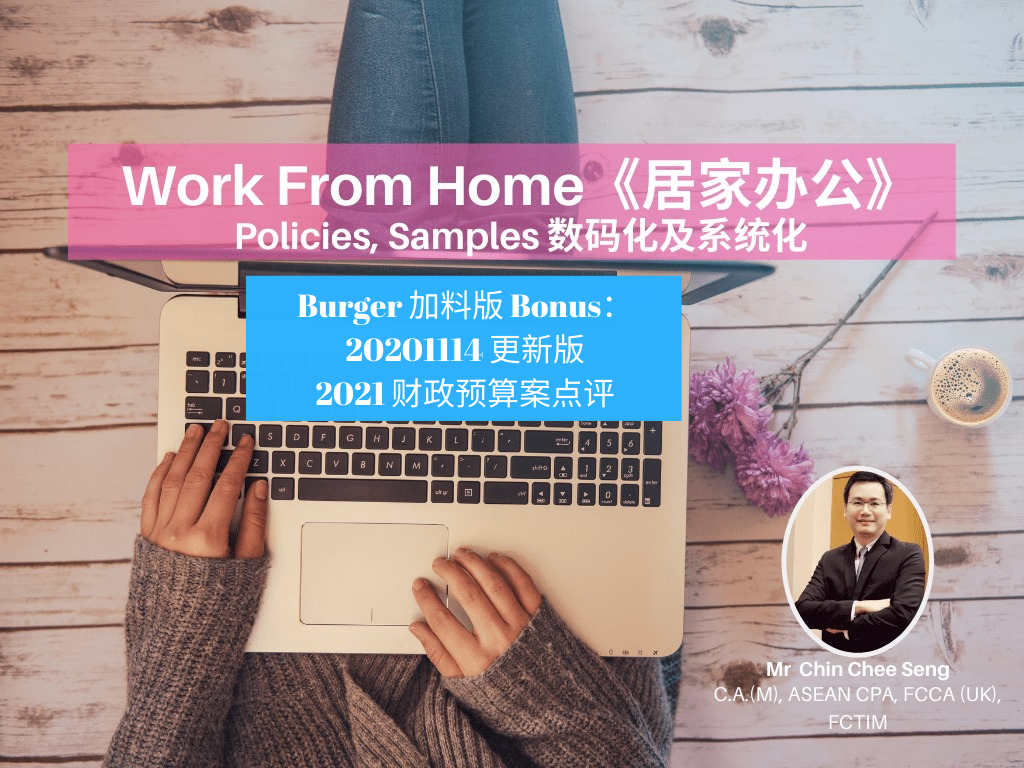 ---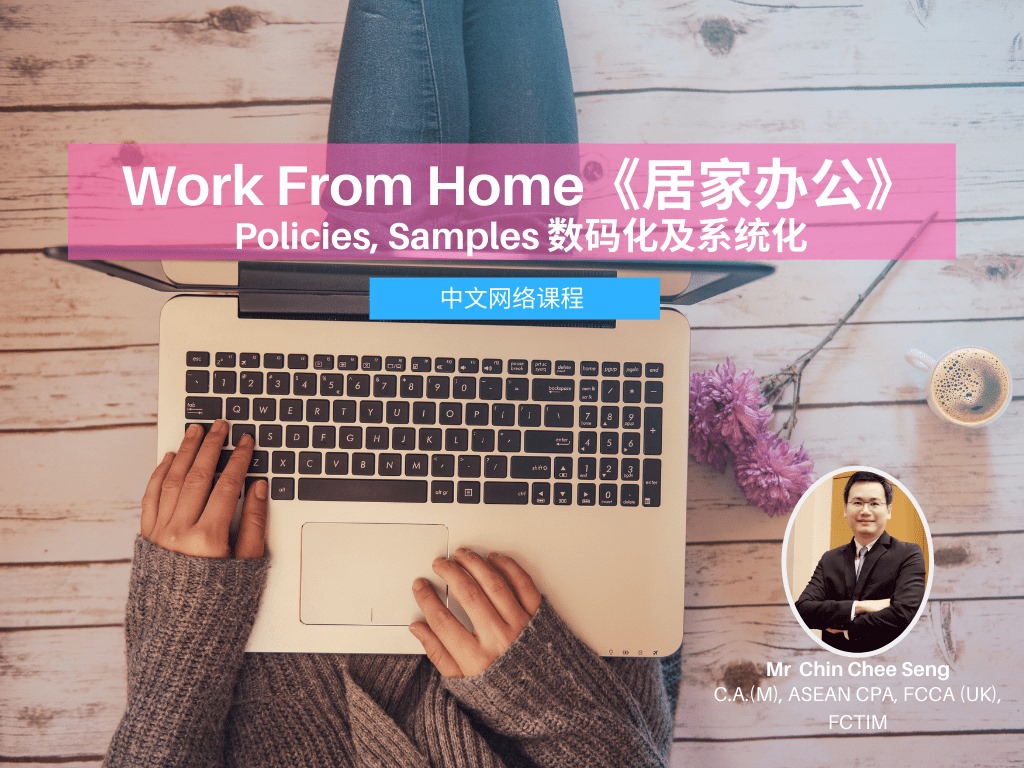 Everything you need to know about Work From Home《居家办公》: Policies, Samples 数码化及系统化
If you can't make it to our live webinar, no worries, we have replay & recording for you.
Payment inclusive of Replay, Certificate of Completion to manually claim your CPD/CPE points. Download of PDF Notes. Only PDF training materials are downloadable. MP4 Video Replays are non-downloadable (unlimited streaming is available for mp4 replays).
No Jam. No Parking.Bee Happy. Learn Online.
Webinar Introduction:
With the uncertain risk & fear of COVID-19, the government is encouraging companies to adopt work from home for their employees.
It's a very stressful and challenging transition due to the complexity of hardware, software and people involved.
If done wrongly without proper strategy and planning, it will impact productivity, communication and motivation.
Business are racing against time. Speed of execution is key to avoid failure.
This online training is suitable if you wish to effectively and efficiently implement work from home policy
Webinar Format: Speaker will speak in bilingual Mandarin & English. Policies, Samples & Digital Tools given are in ENGLISH
Great News !!! Training Materials, Samples, Templates & Digital Tools are Ready for Download

OMG !!! Cheaper than Burger
... Buy 1 FREE 15
You can Download Before Live Webinar starts !!!
SAMPLE: Work From Home & Remote Working Policy
SAMPLE: Flexi Hours Policy
SAMPLE: Gantt Chart for Work From Home & Remote Working Implementation
SAMPLE: Work from Home Preparation Checklist
SAMPLE: Work From Home Timesheet
SAMPLE FORM: Work From Home: Pre-Approval Form for Staff
SAMPLE of other Related Policies with regards to Work From Home and Remote Working
Download WFH PPT (26-pages)
Download PPT (9-pages): Govt introduces Tax Incentives to boost work-from-home arrangement
Tax 1.1 PENJANA Booklet (English)
Tax 1.2 PENJANA Booklet (BM)
Tax 2.1 Flexible Work Arrangement Incentives (Penjana)
Tax 2.2 Proposal - Personal tax relief of up to RM2,500 to individuals who purchase handphone, notebook and tablet
Tax 2.3 Proposal - Tax exemption of up to RM5,000 to employees provided with handphone, notebook and tablet by their employer
Tax 2.4 Proposal - Further Tax Deduction for Implementation of Flexible Work Arrangements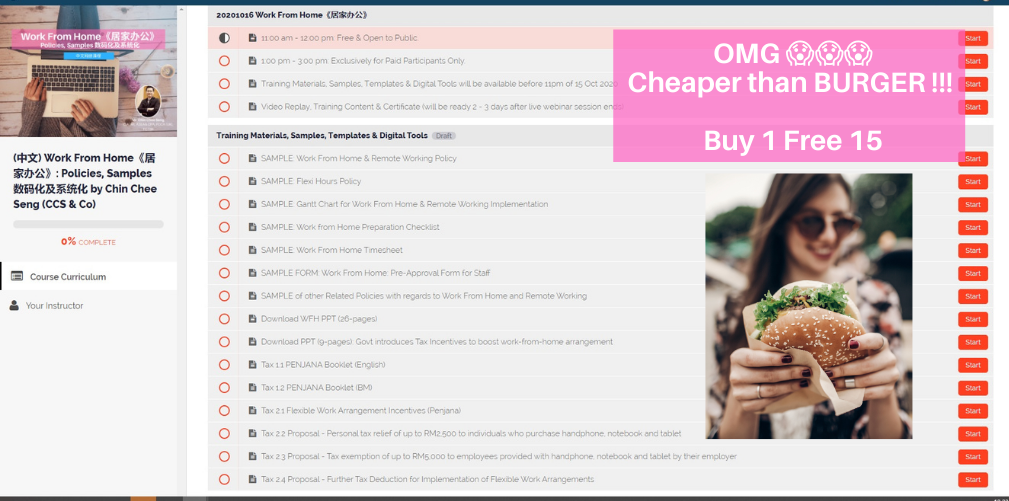 Your Instructor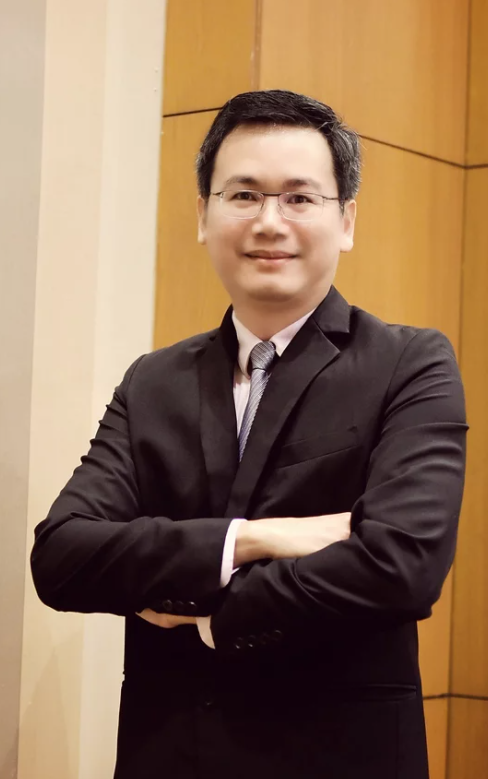 Chee Seng is the Managing Partner of CCS & Co. He is an Approved Company Auditor, Tax Agent, Chartered Accountant ("CA") of the Malaysia Institute of Accountants ("MIA"), and also a Member of the Association of Chartered Certified Accountants ("ACCA") and registered ASEAN CPA.
With over 25 years' experience in the financial and corporate sector, Chee Seng 's core expertise lies in the area of audit, management accounting, financial planning, corporate consulting and taxation.
Chee Seng has been a regular speaker at various seminar and talk in Malaysia, and has spoken on topics such as Goods and Service Tax ("GST"), Sales and Services Tax ("SST") and Income Tax Malaysia. He has presented his point of views on TV and newspaper.
Chee Seng has also authored articles and books for the recent industry development and has more than 40,000 people follow his fan page in Facebook.
Frequently Asked Questions
Language Available ?
English and 中文
Payment
One Time Off, No Annual Fee, No Renewal Fee
Payment Method
Credit Card or Online Bank In
Venue & Access
100% Online Learning 24/7 Anytime, Anywhere
Supported Devices:
Desktop, laptop, smart devices & smart phones (iOS and Andriod supported).
Am I Allowed to Post Questions to Trainer After Live Webinar ?
Yes
How many times can I view the video replay ?
Unlimited Replay of Training Content
Are the Video & Training Materials downloadable ?
Yes. You will enjoy Unlimited Download of Video & Training Materials
Do You Issue Certificate of Completion ?
Yes, upon completion, you can download the Certificate of Completion
Will you update the training from time to time ?
This is not a guaranteed benefit when you sign up but we will try our best., You will receive UpToDate Training Content whenever the trainer feels necessary to do a follow up webinar.
Sign Up Now ... See you "inside" the paid area soon !
We highly encourage you to pay via credit card for instant access to the content.
However, you have the option to pay via online bank in method, Click Here for Instruction to Pay Through Bank
---
Hi, My name is EvannaMiss8. I am a One Leg Kick , Happy go Lucky Organiser & Producer of Webinars & Online Training for Professionals, Directors & Management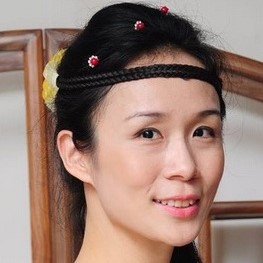 If you are still blur blur about this webinar, no worries ya ... you may contact me directly using any of the below methods
Email: [email protected]
Whatsapp: +6012 203 8046
Facebook: https://www.facebook.com/learnabeeOfficial/
Bee Happy, Learn Online ...
Important Note: If you want to download the Certificate of Completion at the end of this course, please make sure the FULL NAME you key in is 100% Accurate ya ...