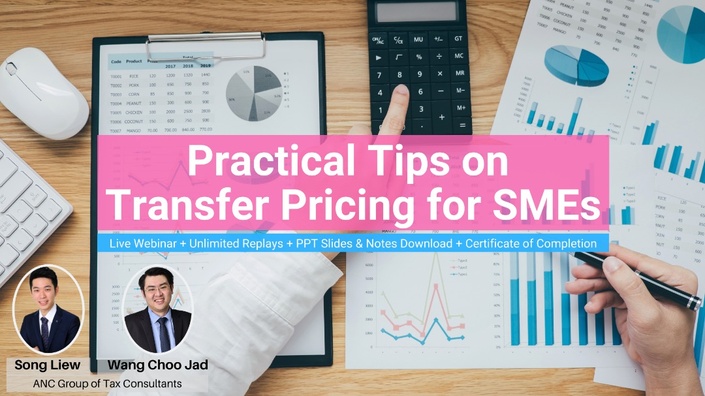 (English) Practical Tips on Transfer Pricing for SMEs by Song Liew Tzen Hsiung & Wang Choo Jad (ANC Group of Tax Consultants)
Training Duration : 7 hours 35 minutes
Watch Promo
For Credit Card Payment, click Orange Enroll Button Above this Sales Page. 👆👆👆
For Online Bank In, click this link 👉 https://www.learnabee.com/p/bank
For FAQ, click this link 👉 https://www.learnabee.com/p/faq
---
Practical Tips on Transfer Pricing for SMEs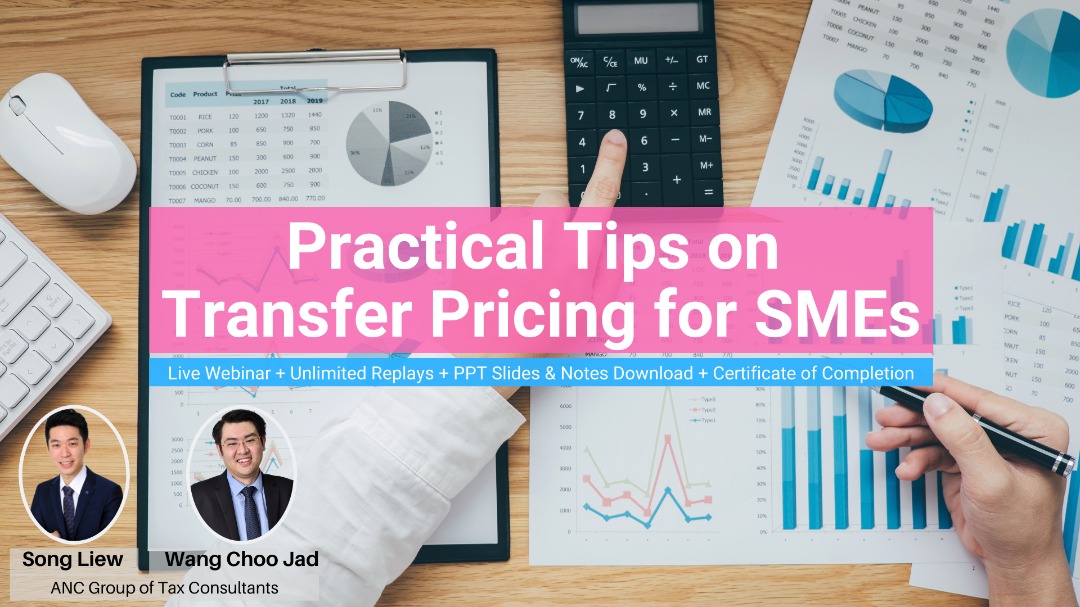 Everything you need to know about Practical Tips on Transfer Pricing for SMEs
👉 Click here to sign up(RM299)
Payment inclusive of

Unlimited Replay
Unlimited Download of Presentation Slides & Notes
Certificate of Completion to manually claim your CPD/CPE points.
Course Description
TP has been a relatively new focus-area for the MIRB. Ideally, the transfer price should not differ from the prevailing market price which would be reflected in a transaction between independent persons. However, business transactions between associated persons may not always reflect the dynamics of market forces. Therefore, a transfer pricing document is required to justify the price charges between associated persons is on an arm-length basis.
In this course, we will learn the tips in preparing Full Transfer Pricing Documentation.

Who should attend?
Finance and accounts directors
Finance / accounts managers and executives
Business owners
Tax advisors
Webinar Objectives
Gain in-depth understanding of Transfer Pricing
Learn what is covered in the Transfer Pricing Documentation
Learn how to draft a Transfer Pricing Documentation
Avoid pitfalls, do and don'ts of Transfer Pricing Documentation
Webinar Outline
How Transfer Pricing Started?
What is Arm's Length Principle?
In-depth understanding of Transfer Pricing Documentation.
What is Comparability Analysis? Why is it so important in Transfer Pricing Documentation?
Intangibles and Intragroup Services. What are the implications?
Commodity Transactions. What to look out for?
How to choose the right Transfer Pricing Methodology?
Elements to focus when searching for comparable companies
Preparation of Transfer Pricing Documentation.
Case Studies
Transfer Pricing Penalties
Transfer Pricing Audit: What IRB is looking for?
Speaker's Profile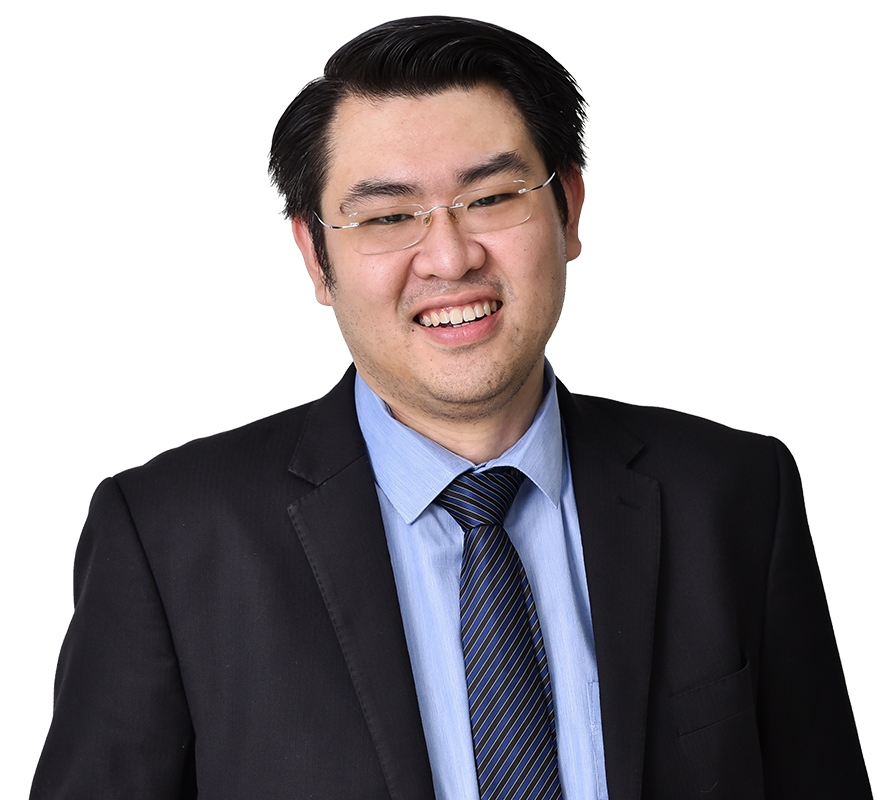 Wang Choo Jad
Mr Wang Choo Jad is the Associate Partner of ANC Group, taking care of all corporate and individual tax compliance. He specialises in Transfer Pricing related matters and has more than 14 years in handling Transfer Pricing matters within the ASEAN-Pacific region (Japan, Indonesia Singapore, Thailand, Malaysia, Vietnam, Australia and New Zealand). He has been involved in numerous transfer pricing assignments including transfer pricing documentation, reviewing pricing model for intra-group services and resolving transfer pricing audits. His Transfer Pricing experience covers industries such as automotive, oil and gas, consumer products, information technology, telecommunications and services, property development, industrial products, etc.
He is also the technical reviewer for the Annual Budget Tax Commentary.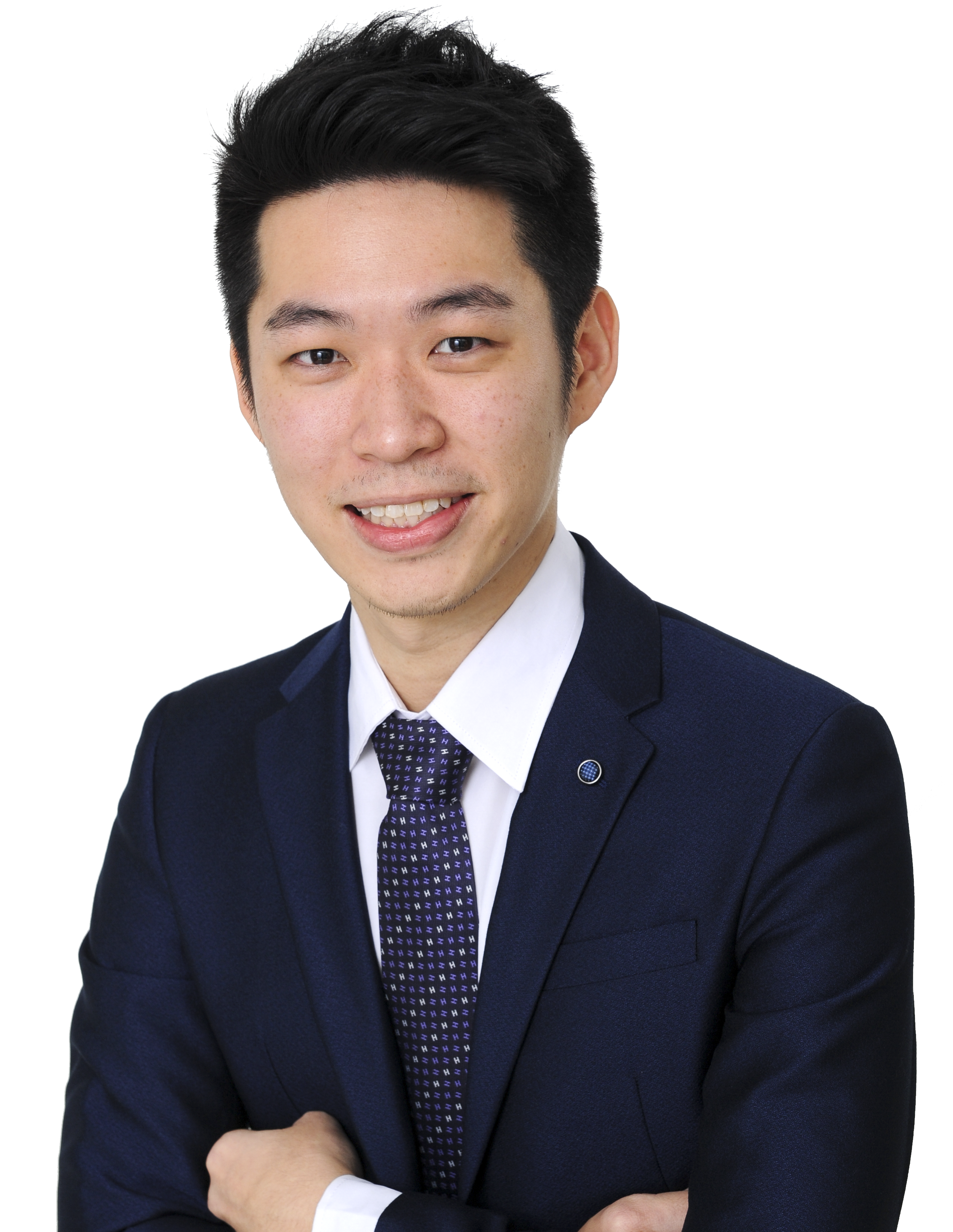 Song Liew

Song Liew is the Executive Director of ANC Group. Song provides tax compliance services and tax advisory for both domestic and cross-border transactions. He is a trainer/facilitator for MBA corporate finance, tax workshops organized by the Malaysian Institute of Accounts, Malaysian Employer Federation Academy, SQL Accounting Software, and in-house training for corporations. He has made his appearance in local newspapers, radio station and has conducted more than one hundred training with the largest audiences of 2,500 and online live audiences of 2,700. He is currently a member of the MIA Young Professionals Committee's Engagement Working Group.
No Jam. No Parking. No Virus. Bee Happy. Learn Online.
Course Curriculum
20210618 Practical Tips on Transfer Pricing for SMEs
Available in days
days after you enroll
Training Material
Available in days
days after you enroll
Frequently Asked Questions
Language Available ?
English
Payment
One Time Off, No Annual Fee, No Renewal Fee. 一次性,不收取年费,不收续费
Payment Method
Credit Card or Online Bank In
Venue & Access
100% Online Learning, 24/7 Anytime, Anywhere. 100% 网上学习 ,24 小时 随时随地学习与复习。
Supported Devices:
Desktop, laptop, smart devices & smart phones (iOS and Andriod supported).
Am I Allowed to Post Questions to Trainer After Live Webinar ?
Yes
How many times can I view the video replay ?
Unlimited Replay of Training Content. Wonderful leh ?! ...
Are the Video & Training Materials downloadable ?
Yes. You will enjoy Unlimited Download of Video & Training Materials. Good leh ?! ...
Do You Issue Certificate of Completion ?
Yes, upon completion, you can download the Certificate of Completion. Syiok Leh ?!
Will you update the training from time to time ?
This is not a guaranteed benefit when you sign up but we will try our best., You will receive UpToDate Training Content whenever the trainer feels necessary to do a follow up webinar. Happy Leh ?!
Sign Up Now ... See you "inside" the paid area soon !
We highly encourage you to pay via credit card for instant access to the content.
However, you have the option to pay via online bank in method, Click Here for Instruction to Pay Through Bank
---
Hi, My name is EvannaMiss8. I am a One Leg Kick , Happy go Lucky Organiser & Producer of Webinars & Online Training for Professionals, Directors & Management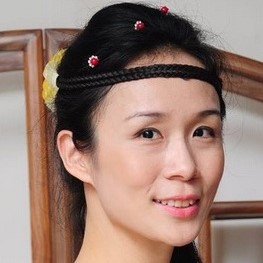 If you are still blur blur about this webinar, no worries ya ... you may contact me directly using any of the below methods
Email: [email protected]
Whatsapp: +6012 203 8046
Facebook: https://www.facebook.com/learnabeeOfficial/
Bee Happy, Learn Online ...
Important Note: If you want to download the Certificate of Completion at the end of this course, please make sure the FULL NAME you key in is 100% Accurate ya ...