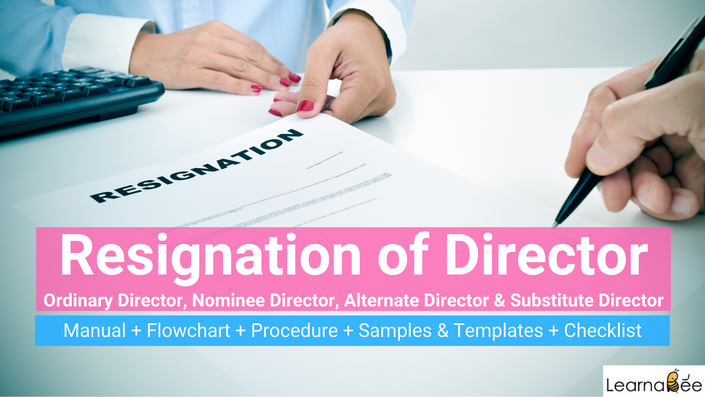 (English) RESIGNATION OF COMPANY DIRECTOR under CA2016: Manual + Flowchart + Procedure + Samples & Templates + Checklist by Mah Li Chen (MAICSA Chartered Secretary)
Training Duration: 3 hours 7 minutes
Watch Promo
For Credit Card Payment, click Orange Enroll Button Above this Sales Page. 👆👆👆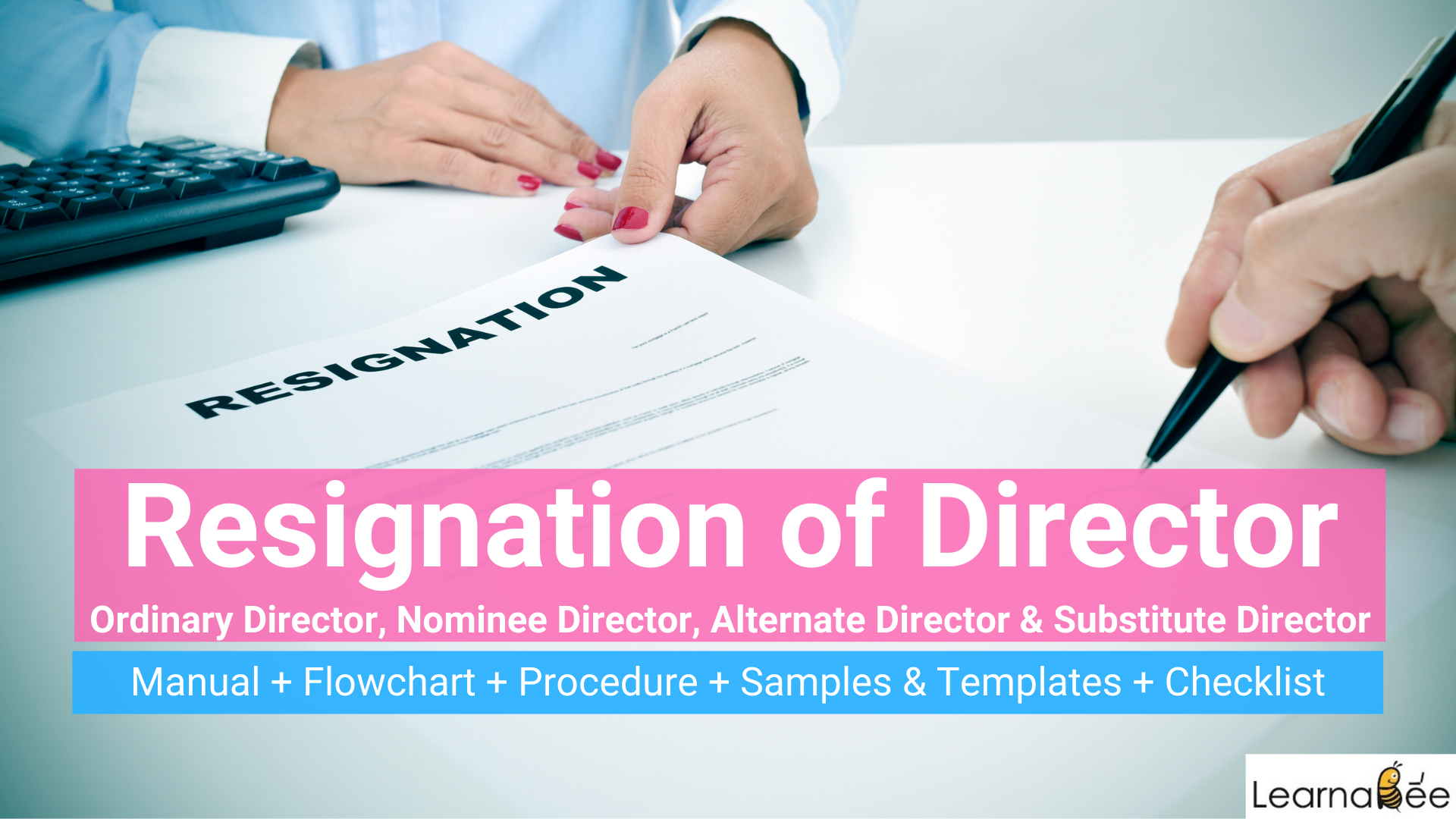 Everything you need to know about Resignation of Company Director under CA2016: Manual + Flowchart + Procedure + Samples & Templates + Checklist
Upcoming webinar: 22 October 2021, Friday
Title: Resignation of Company Director under CA2016: Manual + Flowchart + Procedure + Samples & Templates + Checklist
Subtitle: Ordinary Director, Nominee Director, Alternate Director & Substitute Director
👉🏻 Click here to sign up (RM29)
Unlimited Replay
Unlimited Download of Presentation Slides & Notes
Certificate of Completion to manually claim your CPD/CPE points.
No Jam. No Parking. No Virus

Bee Happy. Learn Online. 🐝💐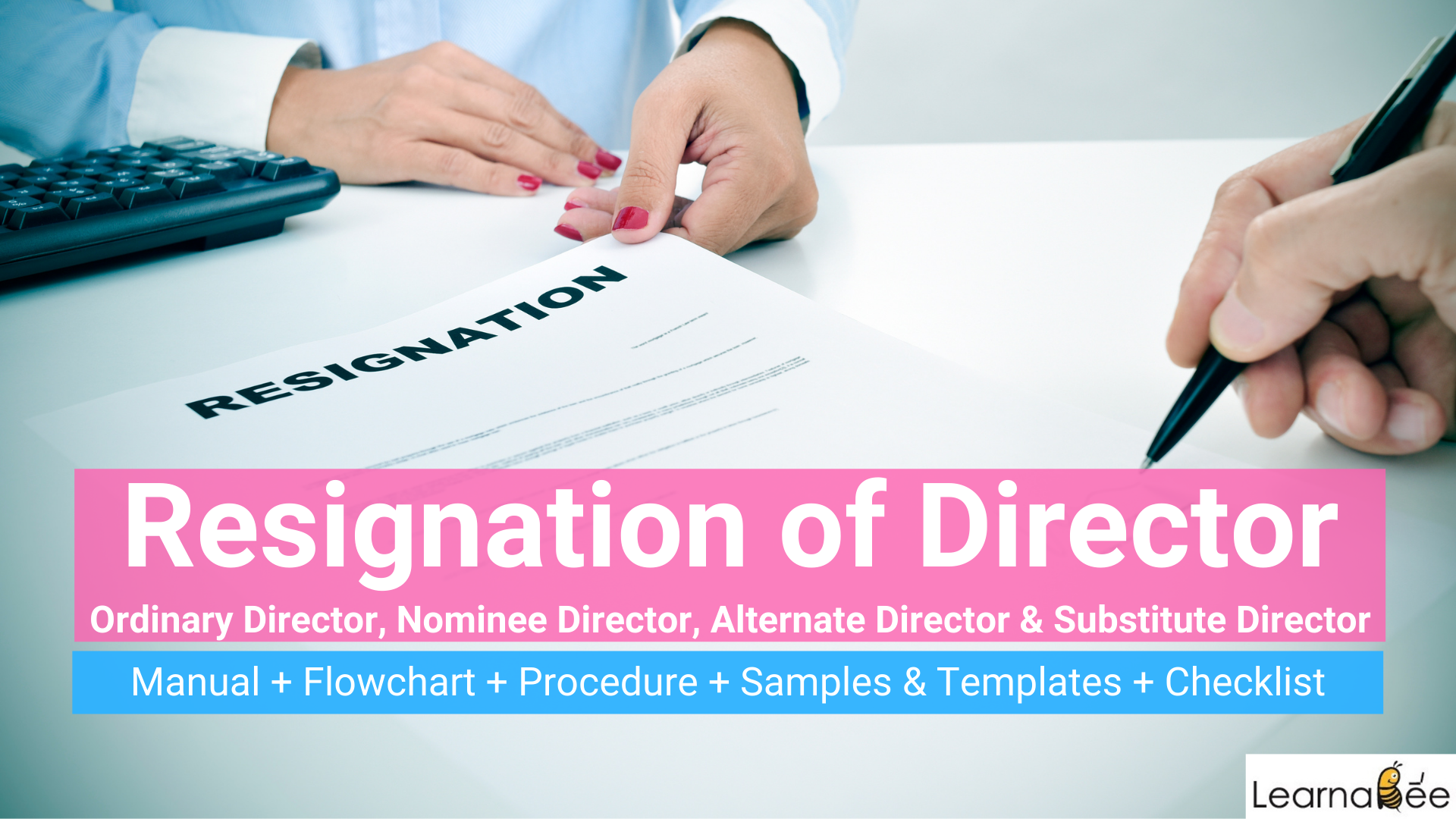 Webinar Outline
Common Reasons for Resignation
Introduction

Section 202(1) - Named Directors and Subsequent Directors
Section 208(1) - Vacation of Office Director

Requirement of the minimum number of company directors

Section 196 (1),(2),(3), and (4)
Hoh Kiang Ngan & Ors v Hoh Han Keyet [2013] 4 MLJ 199
Section 209 (1) and (2)
What are solutions for director if his/her resignation is ineffective due to inability to meet requirements of CA2016

Section 439 & 550

Resignation

Section 208(2) and (3) - Vacation of office of director
Tan Kei Vin & 2 Ors v Feed Me Love Sdn Bhd & 2 Ors [2019] MLRHU 1034
Wong Kok Meng v Preserver Bina Sdn Bhd [2019] MLRHU 1292
Registration

Section 57(4) and (6) - Update in the Company Register
Section 58(1)(c) and (4) - Update with the Registrar (SSM)
Practice Directive No. 4/2018 - Late Lodgment Penalty

Fiduciary Liability

CTI Leather Sdn Bhd v Hoe Joo @ Khoo Hock Tat [2011] 8 MLJ 521
Soon Seng Palm Oil Mill v Jang Kim Luang [2011] MLJU 101
CMS Dolphin Ltd v Simonet [2001] EWHC Ch 415

Statutory Liability

Sundai (M) Sdn Bhd v Masato Saito & Ors [2013] 9 MLJ 729
Yap Ke Huat and Others v Pembangunan Warisan Murni Sejahtera Sdn Bhd and Anor [2008] MLJU 12

Effect of Resignation
Different types of directors - Ordinary, Nominee, Alternate and Substitute Director
Detail Explanation on


Interactive Checklist of Resignation of Directors

Sample & Templates


Form S58 - Notification of particulars changes of directors

Resignation Letter of Company Director

"Hoh Kiang Ngan case" - What are the 5 tests to Determine 'Residency in Malaysia' -




"Afandi case"




Clear wordings for letter of resignation




Cases: Tan Kin Vei (2019) & Wong Kok Meng (2019)




S58 : filed and ask for a copy for his own record




Set up Company with competing business before his resignation ?




Name too similar GABS v GABSSB

Practical Questions
Questions

An employee who was forced to be only local director now wishes to resign. How ?

Is soft copy resignation valid?

Can the company constitution requires the Board's approval for a resignation?

Can the last local director resign?

Can the remaining directors reject a resignation?

End of a director's tenure

How if all directors send letters of resignation?

Interactive Q & A Session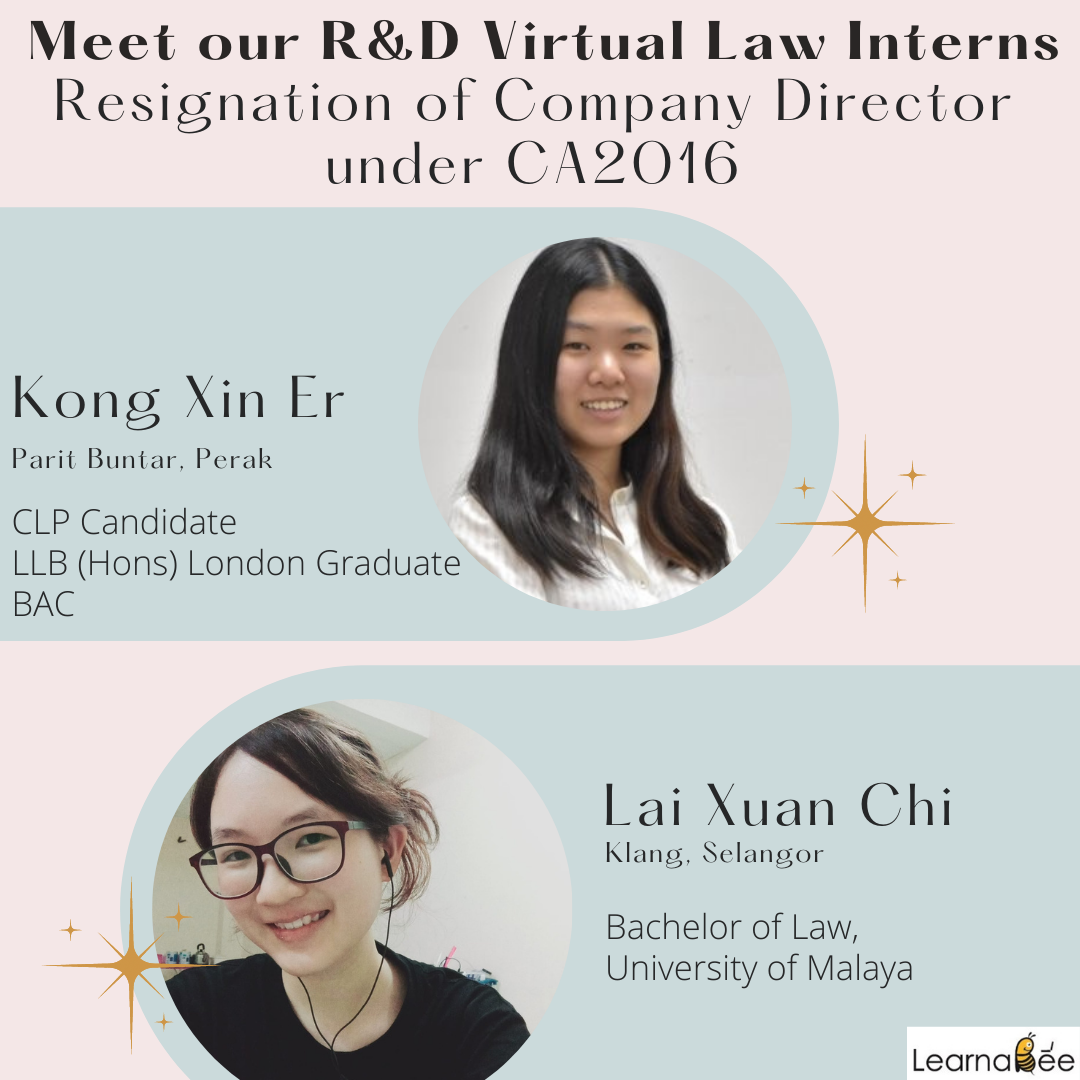 Meet our R&D Virtual Law Interns of project Resignation of Company Director under CA2016 (Ordinary Director, Nominee Director, Alternate Director & Substitute Director) Manual + Flowchart + Procedure + Samples & Templates + Checklist
Kong Xin Er is from Parit Buntar, while waiting to take her CLP exams she joined Learnabee since Jan 2021 and was involved with various in-depth R&D projects.
Lai Xuan Chi is studying Law in University of Malaya and joined Learnbee since Nov 2020.
They started Resignation of Director Project since 26 July 2021. Thanks to their hard work & dedication to go through tedious review & amendment sessions. Finally after 3 months of grilling, our webinar production is launched
Your Instructor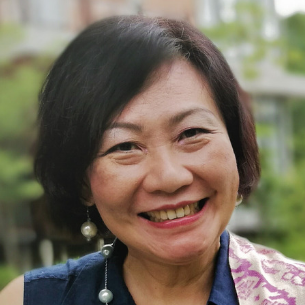 Mah Li Chen graduated with the ICSA qualification on 27 September 1995. She has since completed her LLB with Honours in 2003 from the University of London. She is a Chartered Secretary by profession with more than 30 years of working experience in mainstream corporate secretarial work. She has been speaking on various topics relating to the Companies Act 2016, corporate secretarial practice, corporate governance and listing requirements for MAICSA (a division of CGI - Corporate Governance Institute), Bursa Malaysia Berhad, Federation of Public Listed Companies, Malaysia Institute of Accountants ("MIA") and several other professional bodies as well as in-house seminars for a number of companies.
Course Curriculum
20211022 (English) Resignation of Company Director under CA2016: Manual + Flowchart + Procedure + Samples & Templates + Checklist
Available in days
days after you enroll
Frequently Asked Questions
Language Available ?
ENGLISH Only
Venue & Access
100% Online Learning 24/7 Anytime, Anywhere
Supported Devices:
Desktop, laptop, smart devices & smart phones (iOS and Andriod supported).
Am I Allowed to Post Questions to Trainer After Live Webinar ?
Yes
How many times can I view the video replay ?
Unlimited Replay of Training Content
Are the Video & Training Materials downloadable ?
Only PDF training materials are downloadable. MP4 Video Replays are non-downloadable
Do You Issue Certificate of Completion ?
Yes, upon completion, you can download the Certificate of Completion
Will you update the training from time to time ?
This is not a guaranteed benefit when you sign up but we will try our best., You will receive UpToDate Training Content whenever the trainer feels necessary to do a follow up webinar.
Sign Up Now ... See you "inside" the paid area soon !
We highly encourage you to pay via credit card for instant access to the content.
However, you have the option to pay via online bank in method, Click Here for Instruction to Pay Through Bank

---
Hi, My name is EvannaMiss8. I am a One Leg Kick , Happy go Lucky Organiser & Producer of Webinars & Online Training for Professionals, Directors & Management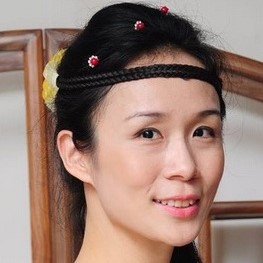 If you are still blur blur about this webinar, no worries ya ... you may contact me directly using any of the below methods
Email: [email protected]
Whatsapp: +6012 203 8046
Facebook: https://www.facebook.com/learnabeeOfficial/
Bee Happy, Learn Online ...
Important Note: If you want to download the Certificate of Completion at the end of this course, please make sure the FULL NAME you key in is 100% Accurate ya ...