If you wish to learn Latest Updates on MFRS 9 only, click here to sign up. (Fee = RM 299)

If you wish to learn Latest Updates on MFRS 9 & 15, click here to sign up. (Fee = RM 399)
---
Upcoming Webinar Latest Updates on MFRS 15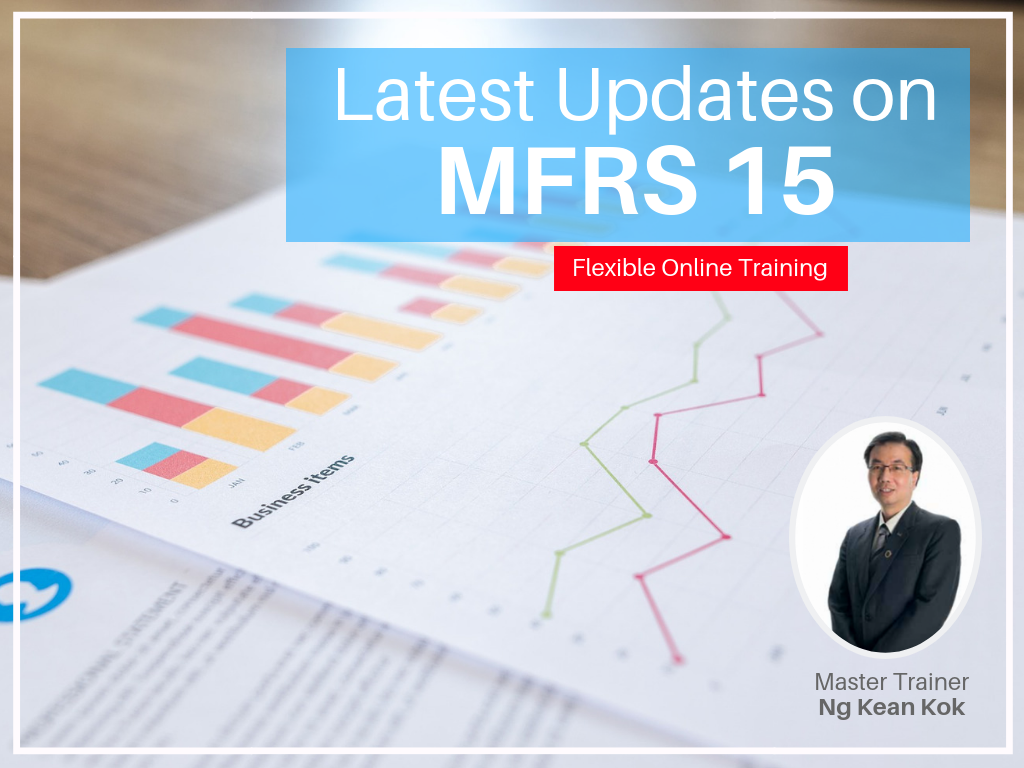 Latest Updates on MFRS 15

Date & Time : Tuesday, 2 July 2019, 9.00am - 1.00pm

9.00 am - 10.00 am Free & Open to Public. Click here to attend live webinar
10:15 am - 1:00 pm Exclusively for Paid Participants Only. Enrol to unlock the goodies.
Bee Happy, Learn Online ...
---
Overview
MFRS 15 Revenue from Contracts with Customers replaces all previously issued accounting standards relating to revenue accounting treatments. In general, MFRS 15 seeks to streamline the accounting for revenue recognition in all industries by providing a single comprehensive revenue recognition model for all contracts with customers. This standard introduces a new structured 5-step approach in revenue recognition and provides more detailed guidance on revenue recognition It emphasises on performance obligations in contracts and the allocation of transaction price(s) to those obligations. Participants of this training will be trained on the basic requirements of MFRS 15, how to implement this 5 steps model, with worked examples and illustrations under different scenarios.
Overall, this training seeks to provide the participants with high level coverage of the essentials of MFRS 9, the challenges that are likely to come and the preparations that may be required.
Objectives
Explain the new technical requirements of MFRS 15
Discuss the challenges and impacts that businesses are likely to face in respect of MFRS 15
Brief coverage of areas for review and preparation in businesses
Who Should Attend
Directors
Senior Accountants
Financial Controllers
Finance Managers
Accounts executive
Workshop Methodology
Intuitive & enthusiastic classroom-style workshop with PowerPoint presentations, active/ proactive sessions, real case study with illustrations, and Q&A session
Outline of session: MFRS 15
Introduction
Recognition and measurement – 5 step model
Recognition of revenue over time or at a point in time
Contract costs
Disclosures
Challenges and practical insights