Upcoming Webinar: Wednesday, 16 January 2019, at 10:00 AM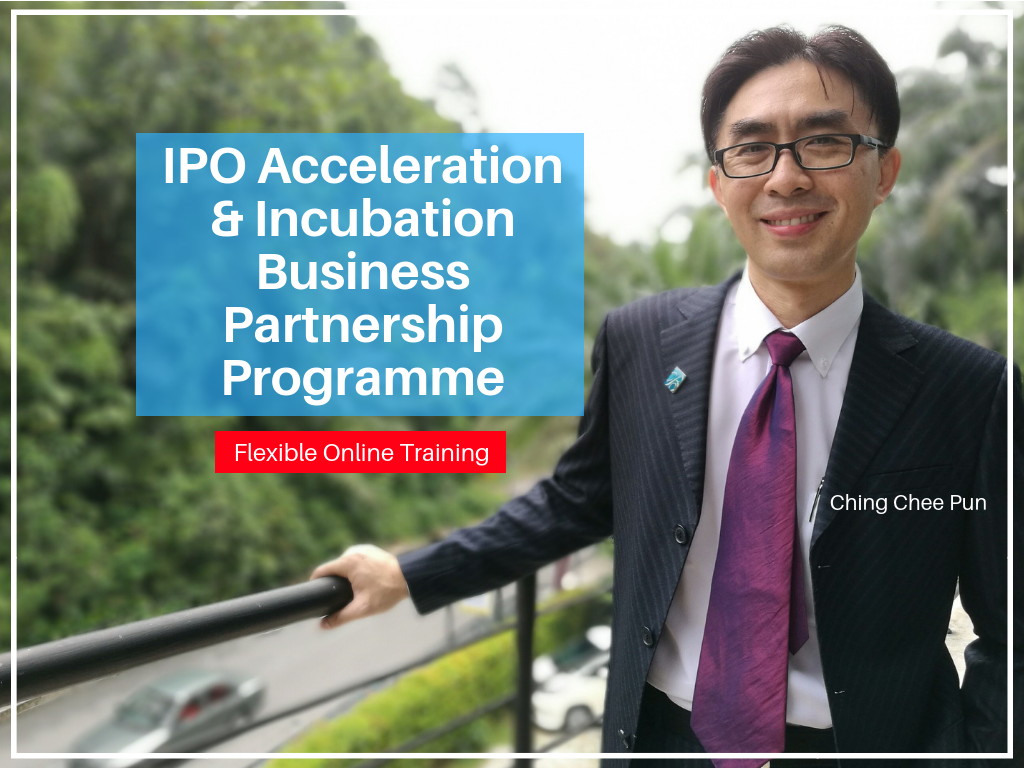 Webinar Title: IPO Acceleration & Incubation Business Partnership Programme
Master Trainer: Ching Chee Pun

Date & Time: Wednesday, 16 January 2019, at 10:00 AM

This webinar will focus on IPO affiliate program.
Suitable for Company Secretary, Accountant, Banker, Financial Planner & Professionals who wish to help realise their client's dream to go IPO and at the same time be an affiliate.
---
Great News ! This is a sponsored webinar series.

Enrol Now to get all the below goodies for FREE

Attend Live Webinar if you are free on the above mentioned dates
Video Replay if you can't make it for our Live Webinar
Certification of Completion
Yes, Absolutely FREE if you ENROL NOW !
Bee Happy, Learn Online ...
Important Note: If you want to download the Certificate of Completion at the end of this course, please make sure the FULL NAME you key in is 100% Accurate ya ...