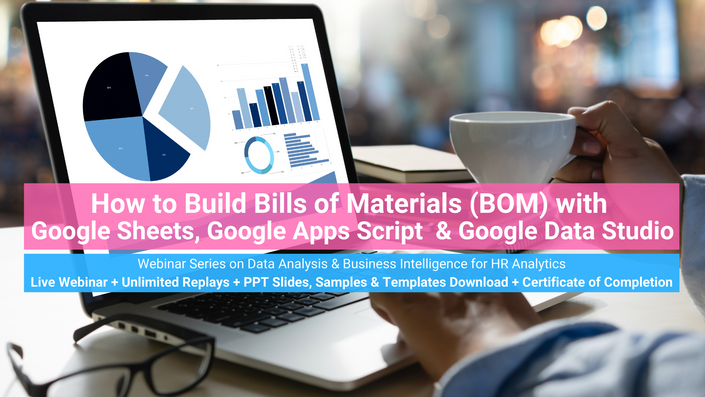 (English) How to Build Bills of Materials (BOM) with Google Sheets, Google Apps Script & Google Data Studio
Sign Up Now at RM 29. Price will increase to RM 49 after (Wed) 01.09.2021 11pm
For Credit Card Payment, click Orange Enroll Button Above this Sales Page. 👆👆👆
For Online Bank In, click this link 👉 https://www.learnabee.com/p/bank
For FAQ, click this link 👉 https://www.learnabee.com/p/faq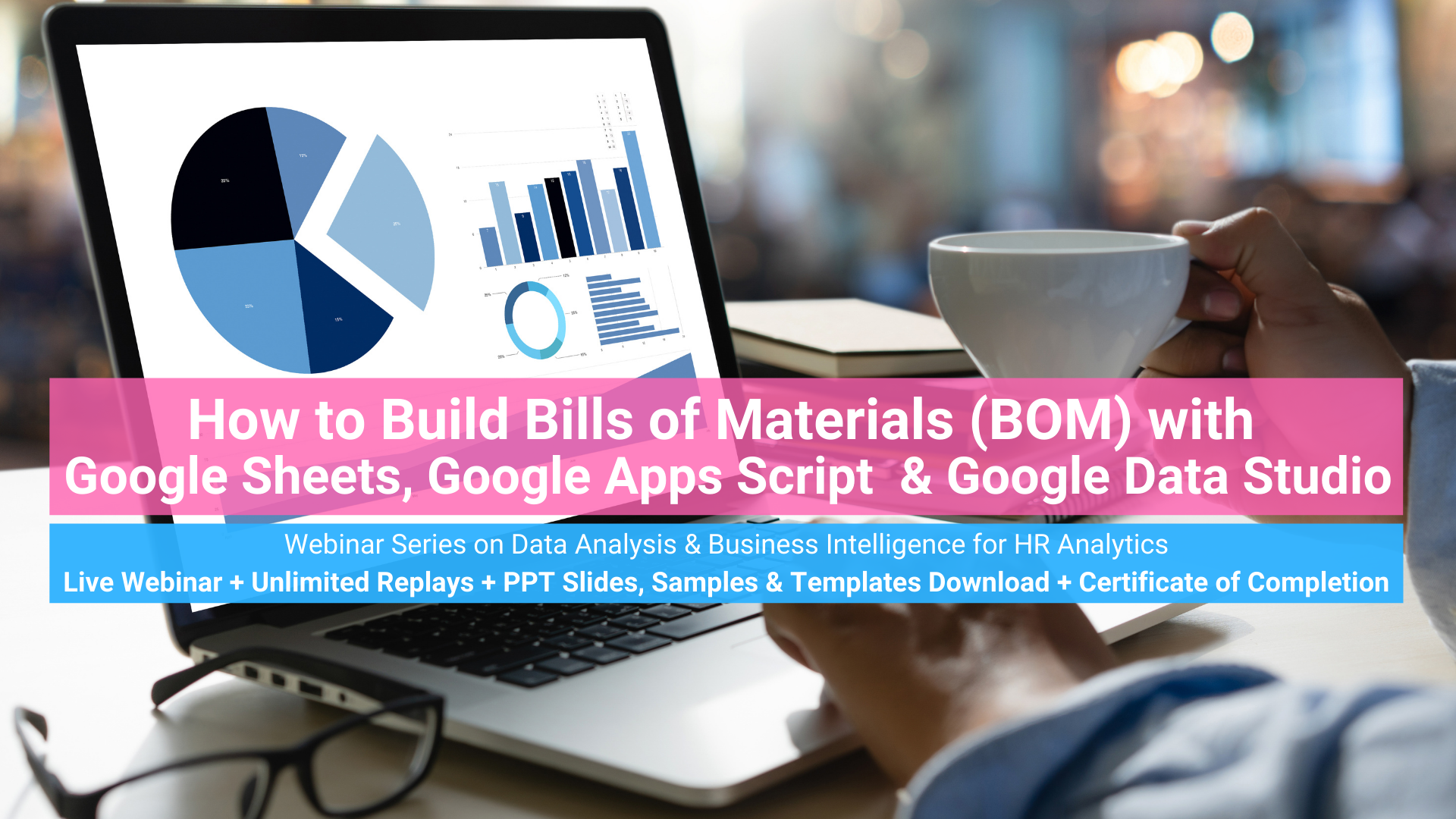 Everything you need to know about How to Build Bills of Materials (BOM) with Google Sheets, Google Apps Script & Google Data Studio

Upcoming Webinar: 25 August 2021 Wednesday, 10:00am - 4:00pm
Title: How to Build Bills of Materials (BOM) with Google Sheets, Google Apps Script & Google Data Studio
👉 Click here to sign up (RM29)
Unlimited Download of Sample Raw Data (for practice)

Unlimited Copying Template / Sample Dashboard (for practice & reference)

Unlimited Replay
Unlimited Download of Presentation Slides & Notes
Certificate of Completion to manually claim your CPD/CPE points.
No Jam. No Parking. Bee Happy. Learn Online.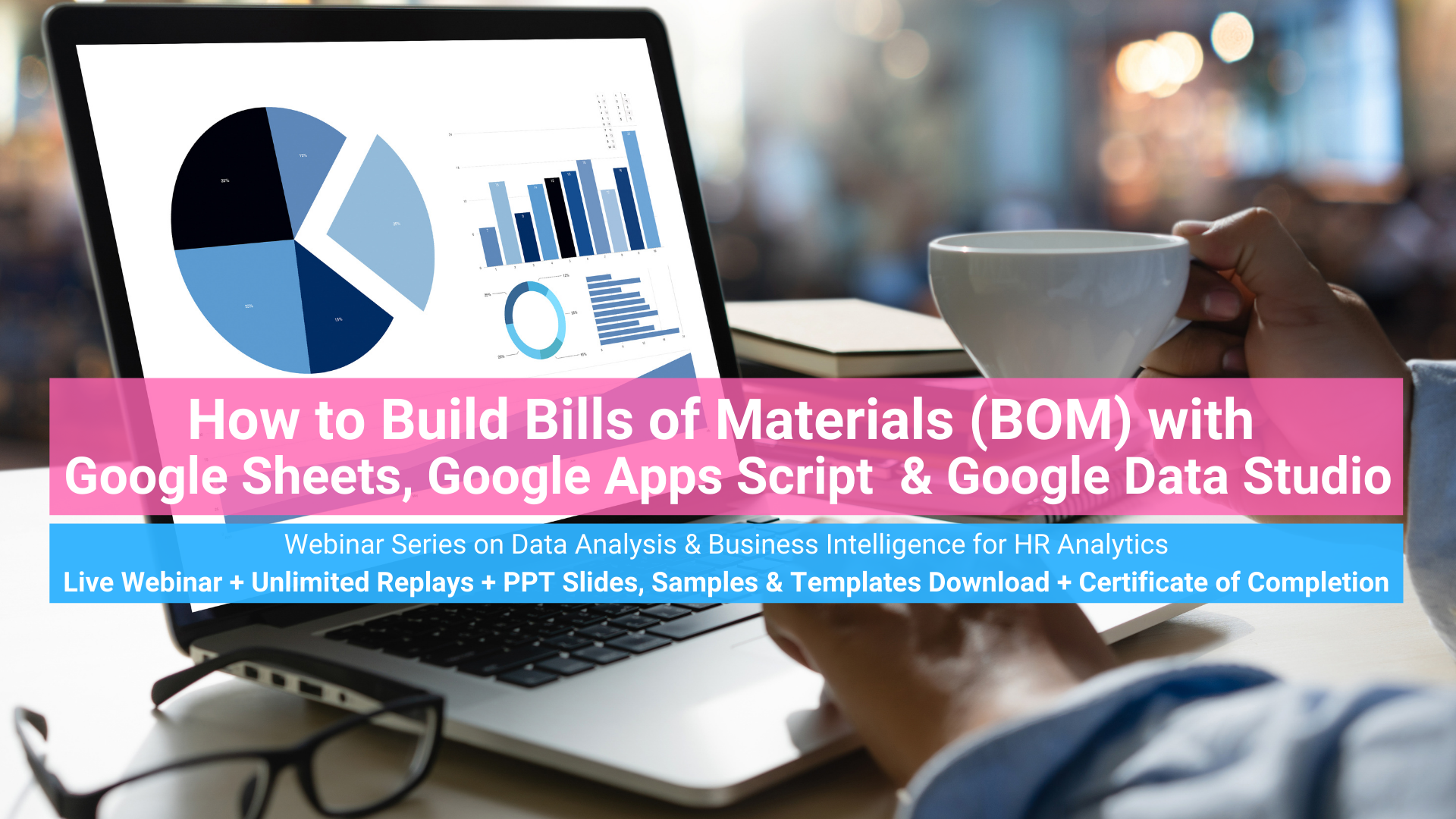 Your Instructor
Frequently Asked Questions
Language Available ?
English Only
Payment
One Time Off, No Annual Fee, No Renewal Fee.
Payment Method
Credit Card or Online Bank In
Venue & Access
100% Online Learning, 24/7 Anytime, Anywhere.
Supported Devices:
Desktop, laptop, smart devices & smart phones (iOS and Andriod supported).
Am I Allowed to Post Questions to Trainer After Live Webinar ?
Yes
How many times can I view the video replay ?
Unlimited Replay of Training Content.
Are the Video & Training Materials downloadable ?
Yes. You will enjoy Unlimited Download of Video & Training Materials.
Do You Issue Certificate of Completion ?
Yes, upon completion, you can download the Certificate of Completion.
Will you update the training from time to time ?
This is not a guaranteed benefit when you sign up but we will try our best., You will receive UpToDate Training Content whenever the trainer feels necessary to do a follow up webinar.
Sign Up Now ... See you "inside" the paid area soon !
We highly encourage you to pay via credit card for instant access to the content.
However, you have the option to pay via online bank in method, Click Here for Instruction to Pay Through Bank
---
Hi, My name is EvannaMiss8. I am a One Leg Kick , Happy go Lucky Organiser & Producer of Webinars & Online Training for Professionals, Directors & Management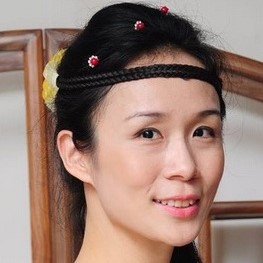 If you are still blur blur about this webinar, no worries ya ... you may contact me directly using any of the below methods
Email: [email protected]
Whatsapp: +6012 203 8046
Facebook: https://www.facebook.com/learnabeeOfficial/
Bee Happy, Learn Online ...
Important Note: If you want to download the Certificate of Completion at the end of this course, please make sure the FULL NAME you key in is 100% Accurate ya ...