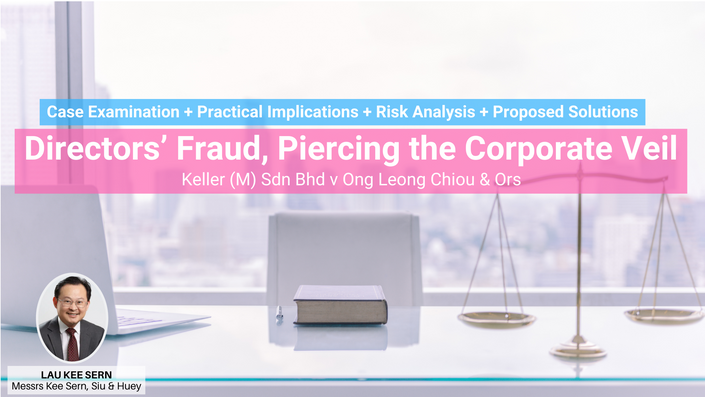 (English) Directors' Fraud, Piercing the Corporate Veil (Case Analysis on Keller (M) Sdn Bhd v Ong Leong Chiou & Ors) by Mr Lau Kee Sern (Messrs Kee Sern, Siu & Huey)
Total Training Duration: 2 Hours 48 mins
Watch Promo
r Credit Card Payment, click Orange Enroll Button Above this Sales Page. 👆👆👆
For Online Bank In, click this link 👉 https://learnabee.com/p/bank
For FAQ, click this link 👉 https://www.learnabee.com/p/faq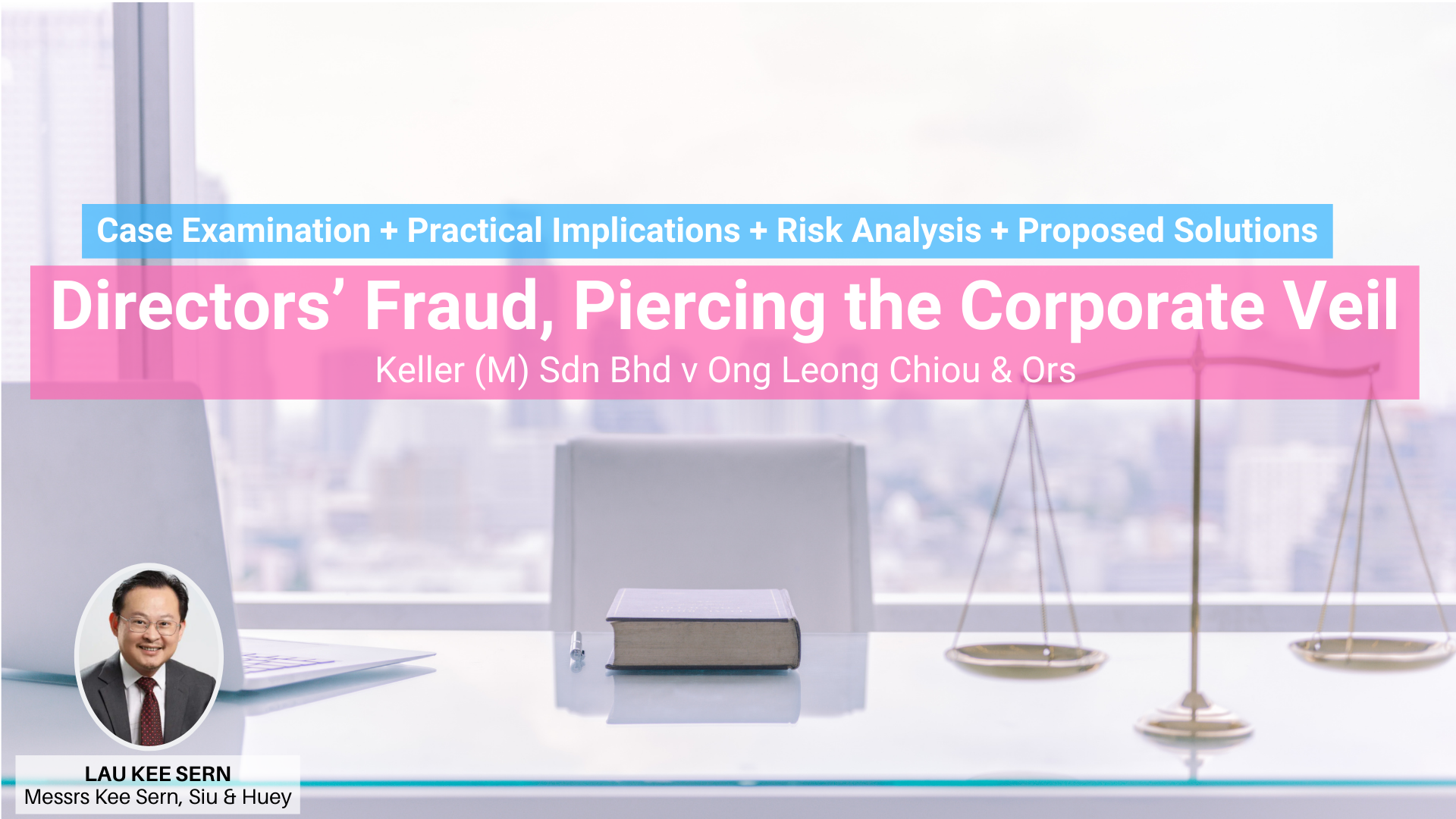 Everything you need to know about Directors' Fraud, Piercing the Corporate Veil
Title: Directors' Fraud, Piercing the Corporate Veil
In-Depth Case Analysis: Keller (M) Sdn Bhd v Ong Leong Chiou & Ors
👉 Click here to sign up (RM49)
Payment is inclusive of

Unlimited Replay
Unlimited Download of Presentation Slides & Notes
Certificate of Completion to manually claim your CPD/CPE points.
No Jam. No Parking. No Virus.

Learn Online. Bee Happy.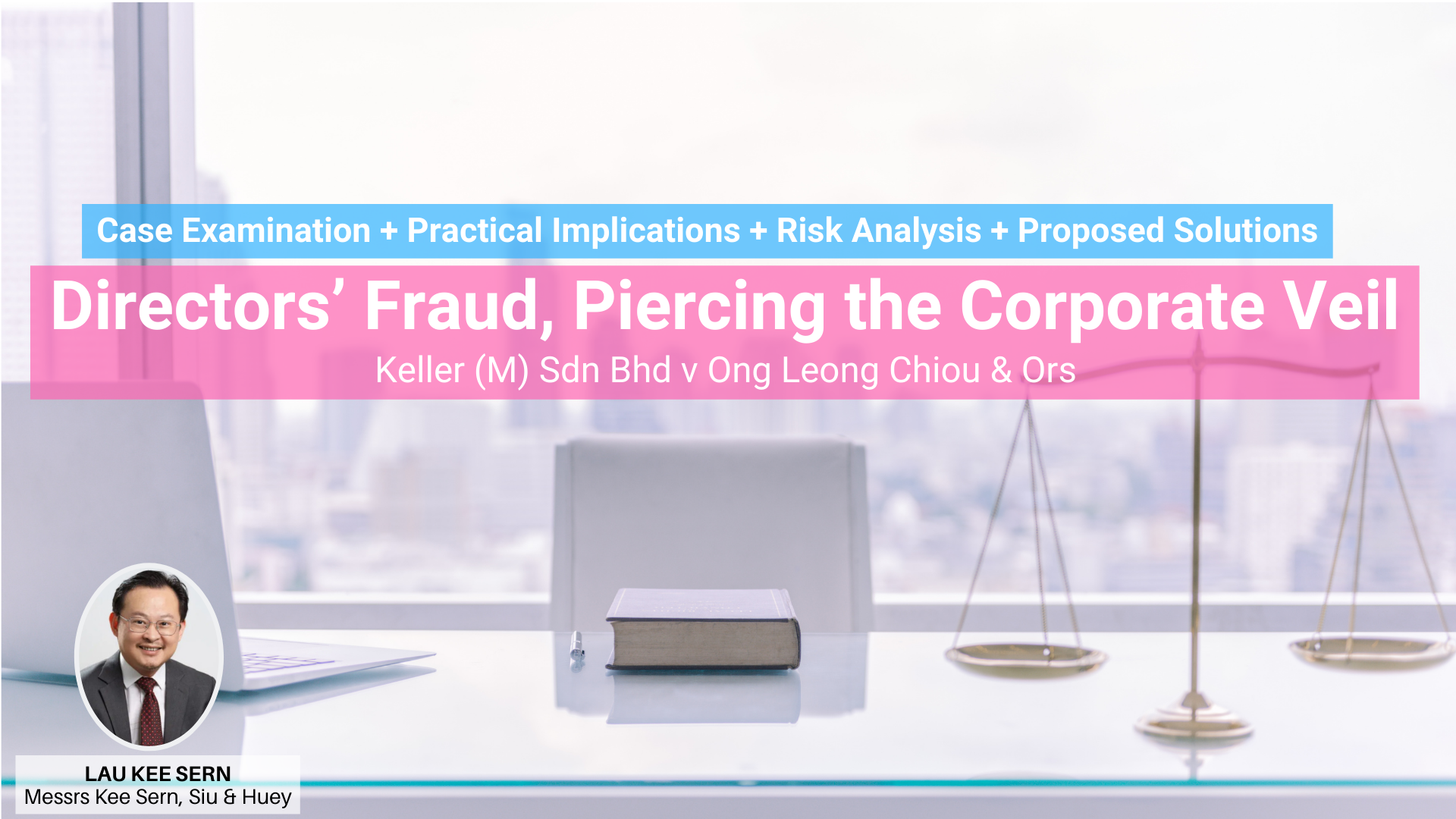 Webinar Outline
# 01 Acronyms of engineering terms used in the contract
#02 Case Progress
From High Court to Federal Court (6 years)
#03 The Law in relation to Piercing the Corporate Veil
Principle of Veil of Incorporation
#04 Parties
Overview
Plaintiff v 4 Defendants
Background of Defendants
#05 Chronology & Background
Main - Sub Contractor
From 13 September 2013 - 11 March 2014 (Confirmation Of Guarantee)
# 06 Problems
Chain of Contracts and Intended Payment
Problem (1) - Reversal of Payment for EBW
Problem (2) - Payment Guarantee
#07 Plaintiff's Claims
Plaintiff's Cause of Actions

Breach of FBP Contract & GA Contract
Misrepresentation
Lifting the Corporate Veil
Unjust Enrichment
1st issue: Whether D2 is liable to the Plaintiff for the EBW?
2nd issue: Whether D2 has proved its counterclaim against the
Plaintiff?
3rd issue: Whether D1 & D3 can be made jointly and severally
Liable with D2 for the amount owing by D2 to the Plaintiff?
Factor(1): Whether D1 & D3 knew that the EBW would not be paid for by D4?

David Wong Hon Leong v Noorazaman bin Abnan [1995] 4 CLJ 555
Factor(2): Whether D1, D2 & D3 having knowledge of EBW would not be paid, are liable to Plaintiff when the contract stipulated D2 is obligated to pay Plaintiff?
Factor(3): The reversal of payment only accrued after EBW was completed
Factor(4): Missing page in the Blank Bill No.4 which was sent to Plaintiff for the FBP Contract
Factor(5): Whether D2 & D3 were operating as a single economic entity under D1's directions

Epic Quest Sdn Bhd v Sheila Eleanor De Costa [2011] 8 CLJ 518
Factor(6): The resignation D2 directors and transfer their shares to third parties

Wong Kar Juat & Anor v S7 Auto Parts (M) Sdn Bhd [2015] 9 CLJ 590
Gurbachan Singh v Vellasamy [2015] 1 MJL 773
Salomon v A Salomon & Co Ltd [1897] AC 22
Prest v Prest and others [2013] 4 All ER 673
#08 High Court's Decision
#09 Issues dealt in the Court of Appeal
Issue 1: Single economic unit & lifting the corporate veil
Issue 2: The claim for the remaining guarantee of RM717,721.96 against D4
Court of Appeal's Decision
#10 Issues dealt in the Federal Court
Issue(1): Appellants sought to try on the findings of facts made at the trial stage
Issue(2): The position in law in relation to disregarding the Corporate veil
Prest v Prest and Others [2013] 4 All ER 673

Wrongdoing - Facade & Sham

Other methods

Disregarding the Corporate Veil;

Fraud Unravels Everything
Issue(3): Whether the application of the evasion principle applies to the present facts?
Issue(4): The applicability of the doctrine where joint tortfeasors and joint liability is established
Issue(5): Whether the single economic unit test expounded in Law Kam Loy v Boltex is confined to Industrial Court matters?
#11 Speaker's Comment
Categories of Piercing the Corporate Veil
Concealment Principle

VTB Capital plc v Nutritek International Corp
Jones v Lipman
Gencor ACP v Dalby
Trustor AB v Smallbone

Evasion Principle

Gilford Motor Co Ltd v Horne
#12 Conclusions
Your Instructor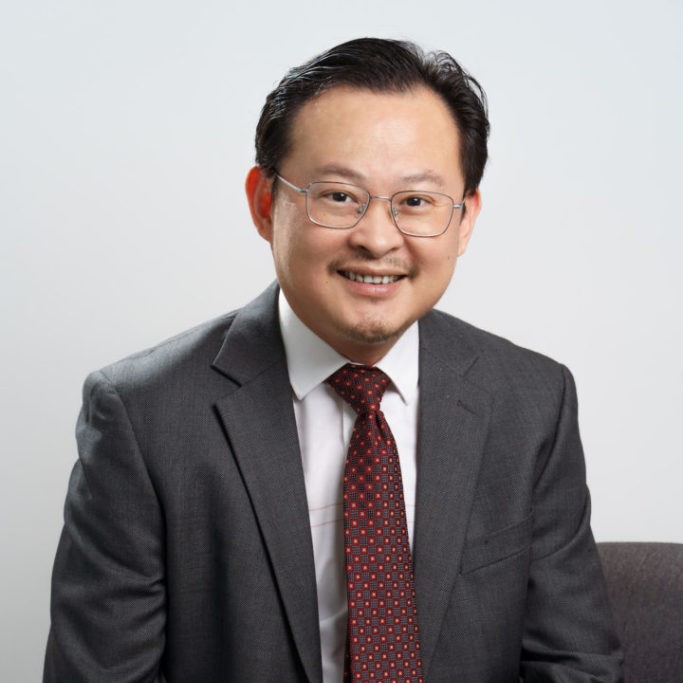 LAU KEE SERN - LL.B (HONS) (LONDON), CLP ADVOCATE & SOLICITOR OF THE HIGH COURT OF MALAYA
Mr. Lau Kee Sern was admitted as an Advocate & Solicitor of High Court of Malaya in 2000.
Kee Sern has wide experience in civil and commercial litigation with particular focus on banking, finance and insolvency matters.
He advises and acts for major banking and financial institutions in court proceedings. He is a member of the Insolvency Practitioners Association of Malaysia and MICPA's Insolvency Practice Committee and is well known for his work on receivership, liquidation, scheme of arrangement and corporate rescue matters.
He appears regularly as counsel in the High Court and the appellate courts in a wide range of corporate and commercial cases relating to breach of director's duties, fraud and defamation, and shareholder disputes involving just and equitable winding up, oppression action and derivative action.
Kee Sern also advises and acts for clients in matters involving land acquisition, land and tenancy disputes, and construction disputes and claims under Construction Industry Payment And Adjudication Act 2012.
Course Curriculum
Training Content
Available in days
days after you enroll
Frequently Asked Questions
Language Available ?
English Only
Payment
One Time Off, No Annual Fee, No Renewal Fee.
Payment Method
Credit Card or Online Bank In
Venue & Access
100% Online Learning, 24/7 Anytime, Anywhere.
Supported Devices:
Desktop, laptop, smart devices & smart phones (iOS and Andriod supported).
Am I Allowed to Post Questions to Trainer After Live Webinar ?
Yes
How many times can I view the video replay ?
Unlimited Replay of Training Content.
Are the Video & Training Materials downloadable ?
Yes. You will enjoy Unlimited Download of Video & Training Materials.
Do You Issue Certificate of Completion ?
Yes, upon completion, you can download the Certificate of Completion.
Will you update the training from time to time ?
This is not a guaranteed benefit when you sign up but we will try our best., You will receive UpToDate Training Content whenever the trainer feels necessary to do a follow up webinar.
Sign Up Now ... See you "inside" the paid area soon !
We highly encourage you to pay via credit card for instant access to the content.
However, you have the option to pay via online bank in method, Click Here for Instruction to Pay Through Bank
---
Hi, My name is EvannaMiss8. I am a One Leg Kick , Happy go Lucky Organiser & Producer of Webinars & Online Training for Professionals, Directors & Management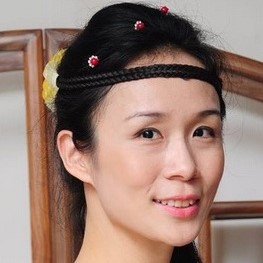 If you are still blur blur about this webinar, no worries ya ... you may contact me directly using any of the below methods
Email: [email protected]
Whatsapp: +6012 203 8046
Facebook: https://www.facebook.com/learnabeeOfficial/
Bee Happy, Learn Online ...
Important Note: If you want to download the Certificate of Completion at the end of this course, please make sure the FULL NAME you key in is 100% Accurate ya ...