Introduction:
With the rising trend of social media, we see many well-known & reputable brands being thrown into publicity for the wrong reason. Especially when it triggers public anger on sensitive issue such as Race, Religion, Gender, Politics etc ... Whether it involves highly publicised lawsuit, insensitive comments or a bad product review, they suddenly need to handle the crisis and scandal which went viral overnight ...

If you strategize it right, your brand will turn crisis into opportunity.

If you strategize it badly, you brand will go Holland. wakakaka ...

To help business, brands & professionals, I will hosting a live webinar with Syireen on Communication Strategies In PR Crisis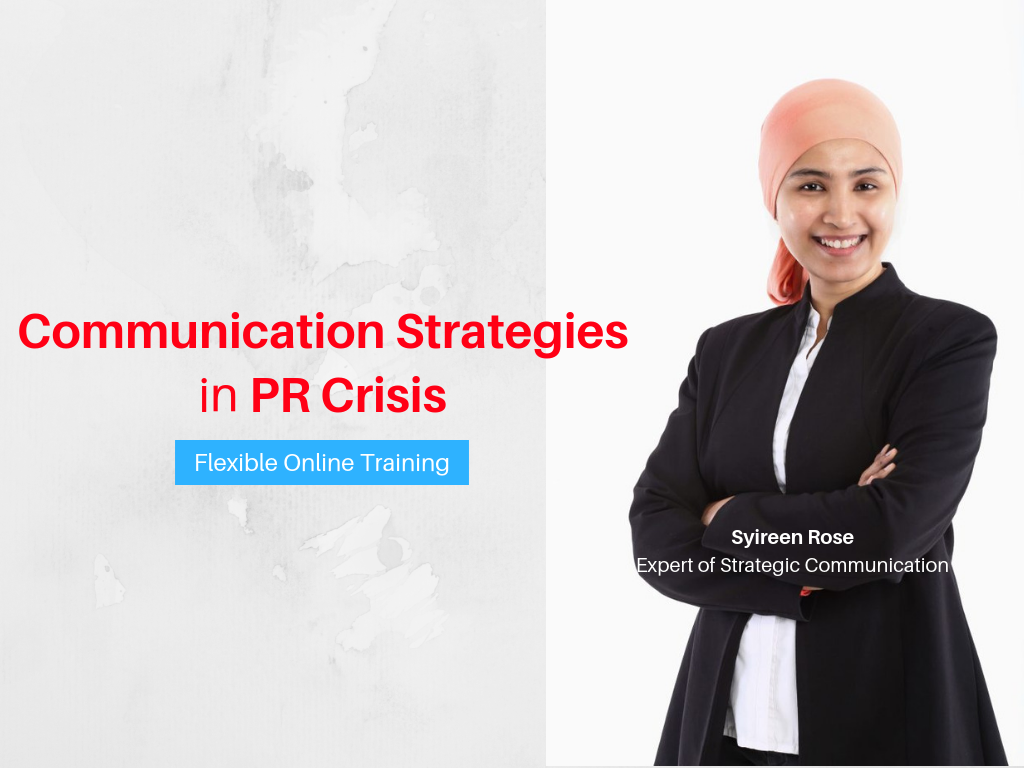 There are many strategies & choices for a business or brand
* Lost of Memory & Deny Everything
* Counter sue others for Defamation
* Defend & Justify
* Admit & apologise
* Be transparent on the fact
etc many more
Attend our live webinar and learn more ...

---
Great News ! This is a sponsored webinar.

Enrol Now to get all the below goodies for FREE

Attend Live Webinar if you are free on the above mentioned dates
Video Replay if you can't make it for our Live Webinar
Certification of Completion
Yes, Absolutely FREE if you ENROL NOW !
Bee Happy, Learn Online ...
Important Note: If you want to download the Certificate of Completion at the end of this course, please make sure the FULL NAME you key in is 100% Accurate ya ...
Bee Happy, Learn Online ...
---
In this webinar, I will ask Syireen a few questions

1. Why is Crisis Communication Strategies & Plan Important ?

2. Who are involved in a Crisis Communication ?
3. When should Crisis Communication be done ?
4. Where it should be done ? Social Media, Press Conference etc ?
5. What does a Crisis Communication Team Do ?
6. How to Strategize and Implement Social Media Crisis Communications ? What to do, what not to do in Crisis Communication
7. Sharing of Case Studies
7a. Successful Crisis Communication Strategies & Moral of Story
7b. Failed Crisis Communication Strategies & Moral of Story
8. Interactive Q&A Session (30 mins)
---
See you online veli berry soon !