Tentatively, I am postponing this online training ...
So, I temporary put 31 Dec 2019 as a placeholder only ...

No worries, I will announce the new date once we confirm ya ...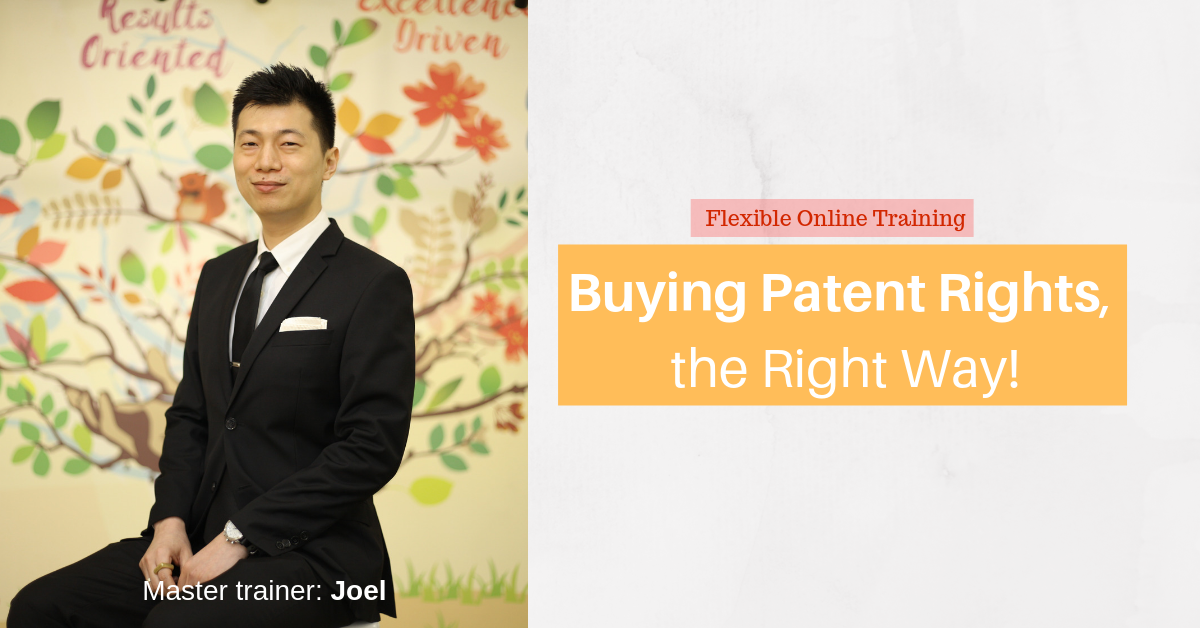 Introduction:
Patent research is a vital component of successful inventing. In searching the patents, you'll find out not only if your invention is patentable, but how to improve your invention so that it can be a success in the market.

We're going teach you how to do your own initial patent searching so that you can decide if it's worth it to invest further time and money on your invention and so that you can refine your invention to increase your likelihood of success.
---
Speaker: Joel
Date & Time of Live Webinar: Thursday, June 13, 2019 at 10 AM – 11.30 PM
Click here to attend live webinar

Great News ! This is a sponsored webinar.

Enrol Now to get all the below goodies for FREE

Attend Live Webinar if you arefree on the above mentioned dates
Video Replay if you can't make it for our Live Webinar
Certification of Completion
Yes, Absolutely FREE if you ENROL NOW !
Bee Happy, Learn Online ...
Important Note: If you want to download the Certificate of Completion at the end of this course, please make sure the FULL NAME you key in is 100% Accurate ya ...